We know it's holiday season and everyone is bustling around getting their shopping and decorating done. There's plenty of local places to go for that perfect gift from Beacon to Poughkeepsie. While you're busy shopping, don't forget to stop for a bite to eat to keep yourself energized! Good thing we just updated our Local Food & Drink list to help you figure out the best place to stop along your path.
There's so many great places to stop for a bite to eat in our area, whether you're looking for a quick lunch or a sit down dinner. We've selected a couple of them here but we encourage you to check out our full list under Things to Do.
If you happen to find yourself in the Beacon area, you'll have a lot of great choices! A great place to stop for lunch is Tito Santana. From the moment you walk in the door, you're met with floor to ceiling artwork and an unbelievable aroma. Here you can enjoy classic chicken or beef tacos or try a different variation like the catfish taco. They also have great quesadillas, burritos, desserts! Don't forget their beer and wine choices and they offer online ordering!
We bet you're looking for a nice dinner with a view, you must check out The Roundhouse at Beacon Falls. Dine in a beautiful setting overlooking gorgeous waterfalls. They offer whole farm cuisine with appetizers like Braised Pork Cheeks and Roast Root Vegetable Bisque. Choose from several entrees like the Atlantic Salmon, Filet of Beef or Vietnamese Rice Bowl.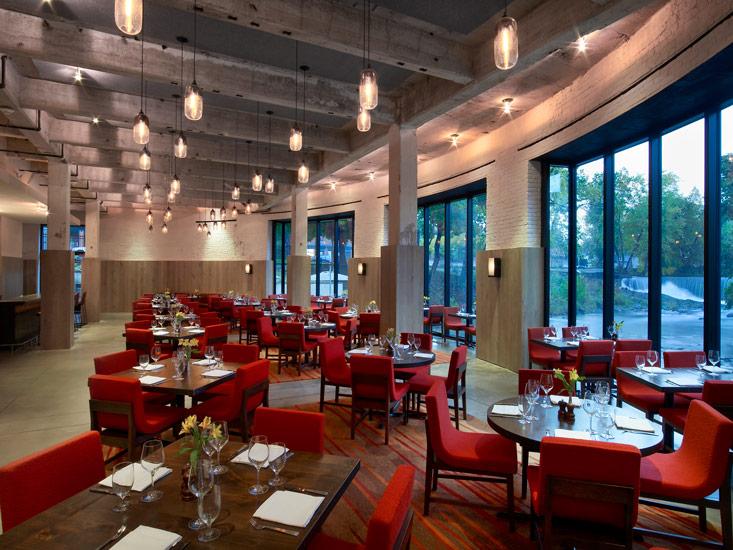 Some of you may be looking for a quick snack or cup of coffee; Bank Square Coffee is the place for you. This place offers it all, from coffee and tea, to beer and wine, as well as basked goods and shakes to keep you going. They also have live music and events and some great local artwork on the walls.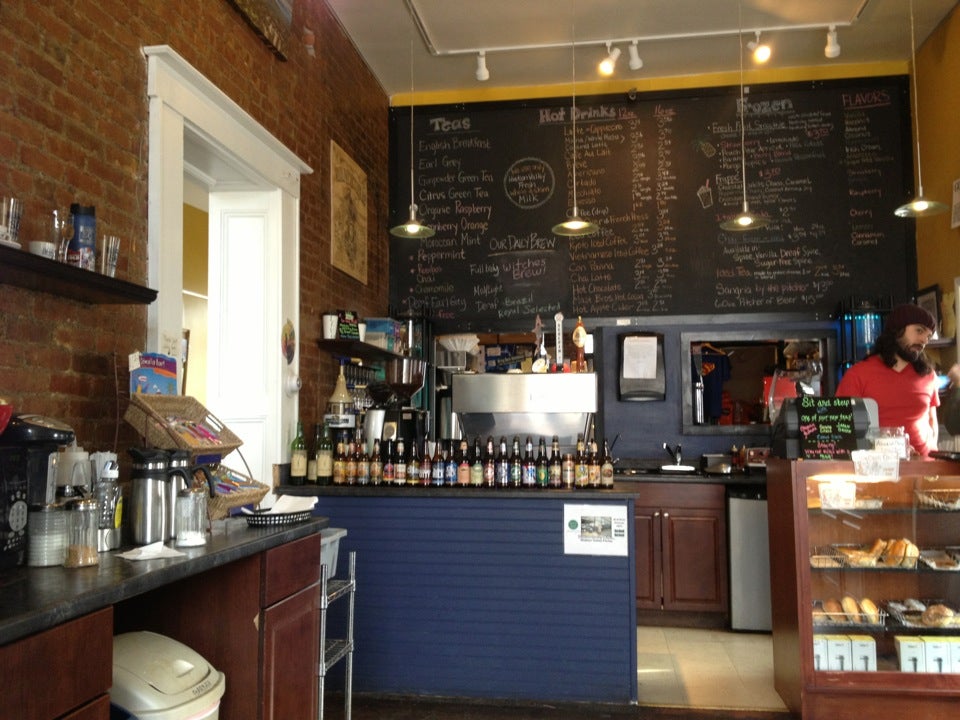 The quaint town of Fishkill offers some cute boutique shops, salons, and plenty of restaurants. A great place to stop for a bite is The Dutchess Biercafe, who offers handheld sandwiches, burgers, soups, salads and great appetizers. Some of their great bar food includes pretzal sticks with bier cheese sauce, brussels & bacon and what they call The Best of the Wurst. The most important part though, the beer! They have 11 rotating taps featuring Belgian and Belgian style Ales.
You've found yourself in the stunning little Village of Wappingers Falls, shopping it's antique stores and taking a stroll thru Meiser Park when you realize, it's time to eat! Well, there's plenty of places to stop and fill you with great food and good company. A must eat place on our list is West Main Kitchen & Bar. They are putting a twist on fine American dining with influences from Mexican, Italian and Asian cuisines. Offering great starters varying from soups to flatbreads and lunch dishes like the Angus burger, Braised Short Rib Grilled Cheese (one of our personal favorites) and the Bubba – a chicken cutlet, fried eggplant, ricotta cheese spread, and sun dried tomato vinaigrette, you can't go wrong no matter what you choose. Don't forget dinner and dessert, all 7 days of the week, but they do close between the hours of 3pm and 4pm.
Another great place to stop if you're looking for something quick is Di'Vine Wine Bar. They have small plates, a stunning view of the waterfalls and of course, great drinks. They even have live music and events some evenings.
One of the most common towns and cities to shop in is Poughkeepsie, with it's many local artisan shops and large chain stores, it provides you a full day of all the shopping you will need to do. Poughkeepsie is also home to MANY local restaurants. We'll break it up by parts. For instance, if you are shopping along Main Street, a unique place to try is Brasserie 292. Diners can choose from a menu that boasts an impressive range of selections, from the Raw Bar to the Plat Du Jour, and includes a diverse wine and beer list. They offer brunch, lunch, dinner, dessert & an impressive wine & cocktail list.
A little more laid-back, with a great ambiance, amazing menu and pretty killer brews more our style? Look no further than Mill House Brewing Company. They believe in making the best possible version of classic staples like sausages, flatbread pizzas and even salads. They also brew their own beer, some of which you can even buy in cans or growlers and take home with you! Plus, they are one of the only restaurants in the city that has their own parking lot, and anyone from the Poughkeepsie area knows, a parking lot means easy in, easy out and FREE!
The Hudson River is a great view, many come here year round to see it in its glory. From taking boat rides, walking on the Walkway Over The Hudson, or eating at one of the restaurants that look out over the water, creating a relaxing environment. One of the best waterfront restaurants is the Poughkeepsie Ice House on the Hudson. A must try is their Seafood Mac & Cheese, combining lobster, shrimp, scallops, and pasta. With outdoor and indoor dining on the river, a great bar area and live music on the weekends, this is a wonderful place to try.
We hope you enjoyed just a couple of the Hudson Valley's great restaurants. Make sure to check out our full list here. Happy Shopping & Eating!